Smart Car Rentals at Ibiza Airport
UNBEATABLE VALUE CAR RENTAL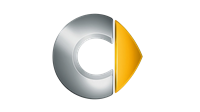 Smart - Ibiza Airport
check_circle
9 Smart car rental quotations searched.
Popular Smart models to rent:
About Smart Rental Cars at Ibiza Airport
The Smart brand, a division of Daimler AG, is renowned for creating innovative, compact, and eco-friendly vehicles that appeal to both business and leisure travelers. Smart vehicles embody efficiency, convenience, and simplicity, and are as comfortable navigating through bustling city streets as they are cruising down the open highway.
With Smart, you're not just renting a car - you're experiencing a lifestyle that values sustainability, practicality, and the joy of travel. The brand's commitment to creating environmentally friendly vehicles is one of its standout features, making Smart cars an excellent choice for eco-conscious travelers.
When it comes to Ibiza Airport Car Rental, Smart offers an attractive option. The brand's vehicles are perfect for exploring the beautiful island of Ibiza, with its winding roads and picturesque landscapes. Plus, Smart's compact size makes parking a breeze, even in the busiest parts of town.
Experience the Joy of Travel with the Smart Forfour
The Smart Forfour, offered by RHODIUM and GOLDCAR, is a versatile vehicle that embodies the brand's commitment to innovation, efficiency, and sustainability. With seating for four, this compact vehicle is perfect for families or small groups looking to explore Ibiza in style.
The Forfour's key features include a spacious interior, excellent fuel efficiency, and a small turning circle, making it ideal for navigating Ibiza's narrow streets and tight parking spaces. Plus, its eco-friendly design minimizes environmental impact, making it a great choice for environmentally conscious travelers.
Whether you're a business traveler seeking a practical and efficient vehicle or a leisure traveler looking for a car that's as fun and unique as your vacation, the Smart Forfour is an excellent choice.
Renting a Smart vehicle from Ibiza Airport ensures you'll start your journey on a high note. With Smart, you're not just renting a car, you're embracing a lifestyle that values the joy of travel, sustainability, and convenience. So, buckle up and get ready for an unforgettable journey with Smart.
Smart Vehicle Rentals by Group Available at Ibiza Airport
Which Car Rental Companies Offer Rental of Smart Cars from Ibiza Airport?
Smart Vehicle Rental at Ibiza Airport - FAQ
question_answer Which car rental companies offer Smart car rentals at Ibiza Airport?
question_answer Which car rental company at Ibiza Airport offers the cheapest Smart car rentals?
question_answer Which manual/stick shift Smart cars are available to rent at Ibiza Airport?
The following manual/stick shift Smart cars are available to rent at Ibiza Airport:
Smart Forfour
Alternative Car Brands Available to Rent at Ibiza Airport
We have 139 different types of vehicles from 24 manufacturers provided by 25 car rental companies at Ibiza Airport.
eco
Want to drive something a little greener on holiday?