Jeep Car Rentals at Ibiza Airport
UNBEATABLE VALUE CAR RENTAL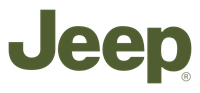 Jeep - Ibiza Airport
check_circle
9 Jeep car rental quotations searched.
Popular Jeep models to rent:
About Jeep Rental Cars at Ibiza Airport
Jeep has long been a symbol of freedom and adventure, a brand that embodies the spirit of exploration and the thrill of the open road. It is known for its reliable, rugged vehicles that are as comfortable on city streets as they are off the beaten path. Whether you're a business traveler needing a dependable vehicle for your stay or a leisure explorer seeking an adventurous ride, Jeep rentals at Ibiza Airport have got you covered.
The Jeep Compass: Your Trusty Guide in Ibiza with BUDGET
The Jeep Compass is a sleek, compact SUV that offers a perfect blend of comfort, capability, and style. Its advanced safety and security features, along with its impressive fuel efficiency, make it an ideal choice for BUDGET customers looking for an amazing Ibiza Airport Car Rental. Its eco-friendly aspects, such as the Stop-Start system that reduces fuel consumption and emissions, are a boon for environmentally-conscious travelers. The Compass's compact size makes it perfect for navigating through Ibiza's narrow, winding streets, while its off-road capabilities mean you can also explore the island's less-traveled paths.
The Jeep Wrangler: Embrace the Spirit of Adventure with RECORD
For those seeking an unbeatable Ibiza Airport Car Rental experience, the Jeep Wrangler offered by RECORD is the quintessential adventurer's vehicle. Known for its superior off-road capabilities and iconic design, the Wrangler is the perfect companion for exploring Ibiza's stunning landscapes. It's not just about the adventure, though. The Wrangler also offers advanced safety features and modern comfort, making it suitable for business travelers in need of a reliable and comfortable vehicle for their stay.
Renting a Jeep at Ibiza Airport provides travelers with the freedom to explore the island at their own pace and in their own style. Whether it's the sophisticated Compass or the rugged Wrangler, Jeep's lineup at Ibiza Airport Car Rental offers something for everyone. Discover the island's hidden gems, from its historic old town to its beautiful coastal paths, in a vehicle that's built for adventure.
Jeep Vehicle Rentals by Group Available at Ibiza Airport
Which Car Rental Companies Offer Rental of Jeep Cars from Ibiza Airport?
Jeep Vehicle Rental at Ibiza Airport - FAQ
question_answer Which car rental companies offer Jeep car rentals at Ibiza Airport?
question_answer Which car rental company at Ibiza Airport offers the cheapest Jeep car rentals?
question_answer Which automatic Jeep cars are available to rent at Ibiza Airport?
Alternative Car Brands Available to Rent at Ibiza Airport
We have 139 different types of vehicles from 24 manufacturers provided by 25 car rental companies at Ibiza Airport.