Alfa Romeo Car Rentals at Ibiza Airport
UNBEATABLE VALUE CAR RENTAL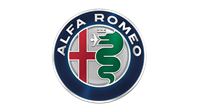 Alfa Romeo - Ibiza Airport
check_circle
9 Alfa Romeo car rental quotations searched.
Popular Alfa Romeo models to rent:
About Alfa Romeo Rental Cars at Ibiza Airport
Embarking on a journey to the tropical paradise of Ibiza? Whether you're a business traveler or a leisurely vacationer, your adventure begins right at Ibiza Airport. As you step off the plane and onto the vibrant island, the need for an equally vibrant and reliable vehicle arises. Enter Alfa Romeo, a brand that perfectly harmonizes Italian craftsmanship with performance and luxury.
Renowned for their spirited engines, sharp handling, and unique design, Alfa Romeo vehicles embody the brand's motto of "Making cars that are capable of evoking emotions." This seamless blend of style and performance makes Alfa Romeo the ideal companion for exploring the picturesque landscapes and bustling cityscapes of Ibiza.
Unleash the Thrill with the Alfa Romeo Giulietta from INTERRENT
The Alfa Romeo Giulietta, offered by INTERRENT, is the perfect fit for those looking for sporty driving dynamics combined with practicality. Its compact size makes it ideal for navigating through Ibiza's narrow streets, while the powerful engine guarantees an exhilarating ride along the island's rugged coasts. The Giulietta's environmentally friendly features, such as its fuel-efficient engine, make it an excellent choice for eco-conscious travelers. When it comes to unbeatable Ibiza Airport Car Rental prices with a touch of sporty flair, the Giulietta wins hands down.
Conquer Ibiza's Terrain with the Alfa Romeo Stelvio from RECORD
For those who yearn for a more commanding presence on the road, the Alfa Romeo Stelvio from RECORD should be on top of the list. This robust SUV, known for its competent off-road capabilities, is perfect for traversing Ibiza's diverse terrain. The Stelvio offers a roomy cabin, making it ideal for families or groups of friends. And let's not forget the powerful, yet efficient engine that ensures every journey is an exciting adventure. For customers looking for an amazing Ibiza Airport Car Rental experience that combines luxury, power, and space, the Stelvio is the perfect match.
Whether you're in Ibiza for work or leisure, Alfa Romeo's lineup of vehicles offered at Ibiza Airport ensures you can enjoy the island's charm in the best way possible: behind the wheel of a car that's made to evoke emotions.
Alfa Romeo Vehicle Rentals by Group Available at Ibiza Airport
Which Car Rental Companies Offer Rental of Alfa Romeo Cars from Ibiza Airport?
Alfa Romeo Vehicle Rental at Ibiza Airport - FAQ
Alternative Car Brands Available to Rent at Ibiza Airport
We have 139 different types of vehicles from 24 manufacturers provided by 25 car rental companies at Ibiza Airport.