Land Rover Car Rentals at Ibiza Airport
UNBEATABLE VALUE CAR RENTAL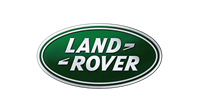 Land Rover - Ibiza Airport
check_circle
6 Land Rover car rental quotations searched.
Popular Land Rover models to rent:
About Land Rover Rental Cars at Ibiza Airport
Delve into the prestigious world of Land Rover, an epitome of class, comfort, and robustness. The brand has been a symbol of British luxury and off-road capabilities since 1948. Land Rover vehicles are not just cars; they're a statement of confidence, a testament to the adventurous spirit, and an embodiment of resilience.
Land Rover's well-known brand values are deeply rooted in the principles of exploration, sustainability, and composure. These vehicles are built to conquer any terrain, embodying a spirit of adventure that resonates with those who are always yearning for the next expedition. Land Rover is also at the forefront of environmental sustainability, with its commitment to creating vehicles that are as eco-friendly as they are powerful. The brand's unwavering commitment to excellence ensures a poised and serene driving experience, no matter the journey ahead.
Unleash Your Adventurous Spirit with the Range Rover Evoque at Ibiza Airport
The Range Rover Evoque, offered by HERTZ, is your perfect companion for a memorable trip to Ibiza. Its compact size makes it perfect for navigating Ibiza's bustling streets, while its off-road capabilities allow you to explore the island's hidden gems with ease.
The Evoque is renowned for its contemporary design and unparalleled refinement. Inside, you'll find a cabin that exudes luxury, with high-quality materials and top-notch finishes at every turn. The vehicle also features state-of-the-art technology, including an intuitive infotainment system and an array of driver-assist features for a safer, more enjoyable ride.
This model would be a great match for both business and leisure travelers. The Evoque's sleek design and luxurious interiors make a powerful statement, perfect for impressing clients or colleagues. On the other hand, its compact size and off-road capabilities make it ideal for families or groups of friends looking for an adventurous holiday.
On the eco-friendly front, the Evoque is available with mild-hybrid technology. This system harvests and stores energy normally lost during deceleration and redeploys it, helping to improve fuel efficiency and reduce emissions.
So, whether you're in Ibiza for business or pleasure, for unbeatable Ibiza Airport Car Rental prices, you can count on HERTZ to provide a Range Rover Evoque that suits your needs perfectly.
Land Rover Vehicle Rentals by Group Available at Ibiza Airport
Which Car Rental Companies Offer Rental of Land Rover Cars from Ibiza Airport?
Land Rover Vehicle Rental at Ibiza Airport - FAQ
question_answer Which car rental companies offer Land Rover car rentals at Ibiza Airport?
The following car rental companies at Ibiza Airport offer a range of models of Land Rover:
HERTZ
question_answer Which car rental company at Ibiza Airport offers the cheapest Land Rover car rentals?
question_answer Which automatic Land Rover cars are available to rent at Ibiza Airport?
The following automatic Land Rover cars are available to rent at Ibiza Airport:
Range Rover Evoque
Alternative Car Brands Available to Rent at Ibiza Airport
We have 139 different types of vehicles from 24 manufacturers provided by 25 car rental companies at Ibiza Airport.
eco
Be greener - rent an electric or hybrid car on holiday