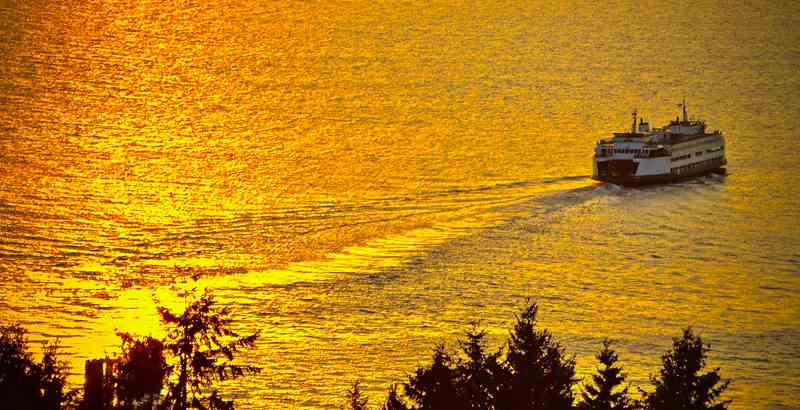 Ibiza Ferry Services
An astonishing 95% of all visitors who come to the Balearic Islands of Ibiza and Formentera choose flights into and out of Ibiza Airport as their preferred mode of transport.
In fact, in 2017 Ibiza Airport recorded more than 7.9 million passengers and latest figures by the National Statistics Institute of Spain reveal that tourist numbers have been steadily going up since then with more and more overnight stays in hotels being recorded across the country, but particularly in coastal resorts at the Costas and the Balearic archipelago.
The islands of Formentera and Ibiza are linked by a fast ferry service via the port in Ibiza Town, but there are also ferry services to other neighbouring islands and the mainland, such as ferries to Menorca and Mallorca as well as Barcelona or Alicante.
Ibiza has a reasonably well designed network of buses that cover most of the island, but at night there is only the seasonal Discobus, which picks up and drops off party-going passengers, when they want to frequent the nightclubs in the main resorts. Hiring a car for a holiday on Ibiza and Formentera is the best way to get about and enjoy the many amenities and services both islands have to offer as well as being able to see as many tourist attractions as possible during the stay.
Not all car hire providers allow customers to take the hire car off the islands, though and it is important to ask the hire car provider at the time of making the booking, if it is possible to island hop by ferry, when planning a day trip by hire car to Palma de Mallorca, Menorca or Barcelona for example.
Ibiza ferries for the Spanish mainland are operated by Direct Ferries and their affiliates Balearia and Trasmediterranea. Ibiza ferries leave for Denia, Barcelona and Valencia from San Antonio as well as from Ibiza Town ports.
From Ibiza Town the crossing to Denia for example takes just two hours with eleven weekly sailings. A trip to Valencia takes five hours with five weekly sailings and a trip to Formentera, Ibiza's closest neighbour, takes just 29 minutes with 12 sailings per day being offered by Balearia.
Trasmediterranea offer two weekly sailings to Valencia, which take 4 hours and 25 minutes respectively, while a crossing to Barcelona is offered six times per week and the journey takes 9 hours and 15 minutes. Trips to Palma de Mallorca are offered twice a week with a journey time of 4 hours.
San Antonio is Ibiza's second largest town and also second largest municipality on the island. It is a popular resort in its own right and there are plenty of bus connections from Ibiza Town to San Antonio for holidaymakers who are unable to make the journey with the hire car they've obtained for their stay.
Ibiza ferries leaving from the port in San Antonio are operated by Balearia and leave once a week for Barcelona on a 9 hour crossing and seven times a week for Denia with a 2 hour and 30 minute crossing. Ferry operator Trasmediterranea on the other hand offer seven sailings per week to Valencia with a 3 hour and 20 minute crossing from San Antonio's port.
A trip by ferry from Ibiza to Palma de Mallorca costs just EUR 24.00 per person for a day-trip crossing during off peak season. The journey from Ibiza to Barcelona costs EUR 42.00 on deck and EUR 62.30 per person with a cabin for a one-way crossing with Balearia.
For more information about Ibiza ferries, please visit the official ferries websites at www.directferries.co.uk or www.balearia.com.
UNBEATABLE VALUE CAR RENTAL

FREE
Amendments,
FREE
Cancellations,
NO
card fees!

airport_shuttle Need Airport Transfers?
Useful Information about Ibiza Airport